About Us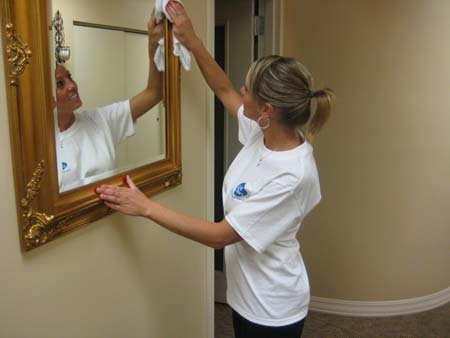 For over 10 years, The Dust Collectors has been providing custom cleaning solutions to hundreds of businesses in central and southern New Jersey. Over the years, our customers have come to depend on us to handle the cleaning -- so they can focus on running and growing their business!
Our client base is diverse, including dental and medical practices, municipalities, distributors, developers and service organizations, so our custom cleaning solutions address all of their unique needs.
It's All About Quality
From our custom cleaning management system to the people we hire, quality is always our #1 priority. And it has paid off – our attention to detail backed by a quality assurance program has helped build our reputation for service, performance and professionalism.
We Deliver What We Promise
Custom cleaning solutions to meet your unique needs
Dependability … so you can count on us to be there when you need us and do what we say we will do!
Quality cleaning every time … our cleaning management system insures consistent quality -- and we back it up with a written Guarantee
Professional staff … our 5-step hiring system has helped us build a winning team of professionals who are reliable and trustworthy.
Ongoing communication … to keep you in the loop and ensure we continue to meet your needs and exceed your expectations
If you want the peace of mind that comes from working with The Dust Collectors for your business, call us today at 856-352-6237.